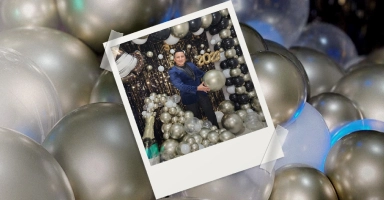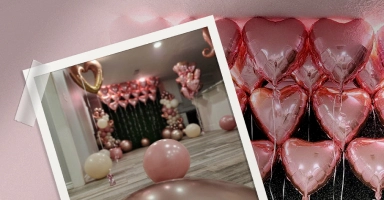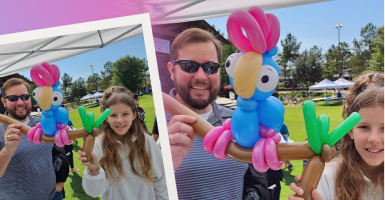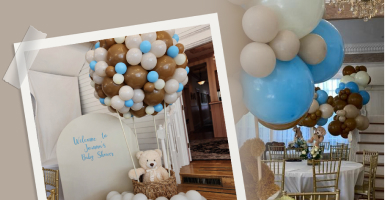 Balloon decorations, balloon twisting and face painting in Texas
Balloon decorations for parties and events. The best of balloon twisting in Texas is right here.
Balloon BouquetsWe have an arrangement for each time of the year.
We have party furniture, special packages for your celebrations, balloon bouquets and +100 themed decorations.
They love working with Wallys! Our work is guaranteed by the smile of our clients.
Stacey Michelle
4. June, 2023.
We used their services for a baby shower this weekend and they were wonderful. Not only did the balloon arch come out fantastic, but they seem like genuinely good people. It's always refreshing to work with people that are friendly and love what they do, especially when you are paying for a service. They were on time, professional and did great work. I can't say enough good things.
Laurie Jones
26. April, 2023.
I totally recommend Wally's Balloons N'More. I called him from out of town with a last minute request and he came through big time.
Kelly Drach
25. April, 2023.
I used Wally's Balloons N More for my daughter first birthday this weekend. From start to finish they are super accommodating. They stuck to my budget and Walter went above and beyond his call of duty. From his balloon garland to his sculpting skills, it was nothing that I've ever seen before. Just incredible! Booked your next party with him and you won't be disappointed.
Jennifer Wu
19. April, 2023.
Wally and his family created the balloon garland and hanging balloon walls for the entrance to our 90s themed school gala. We were able to choose balloon colors to coordinate with our invitations, correspondence, and signage, but Wally offered color suggestions that were even more fitting than what we had initially chosen. The garland was even more dynamic and amazing than anticipated, and the hanging walls, which were also Wally's idea, were just what we needed to complete the "grand entrance". Throughout the process Wally was prompt with responses and very easy to communicate with via text and email. Always amiable and accommodating, he was a pleasure to work with.
Linda Matta
5. March, 2023.
These guys are INCREDIBLE! True artists and the best I have ever seen! They were so kind and happy to put smiles on the kids and parents faces! Highly recommend!!!
Cherrill Farnsworth
26. February, 2023.
We had Wally's Balloons to our backyard party for my husband's birthday. We had our adult children and our grandchildren. What a perfect addition he was. He went out of his way to accomodate our schedule. He was fun and the balloon creations were over the top magnificent. We couldn't recommend him more highly. You won't be dissaponted if you include him in your next event.
Sarah Garcia
25. February, 2023.
We had a great experience working with Wally's Balloons. I had sketched out a design, and they exceeded our expectations. Everyone loved the balloon backdrop! They were responsive, punctual, professional, and true balloon artists who love what they do. Thanks to the team for helping to make our event memorable!
Cameron Rhein
21. February, 2023.
Excellent service, showed up early, setup was quick and the final result was exactly as we had hoped. No question, we will be using Wally's again for future events!
Jennifer VanRoss
14. February, 2023.
I saw Wally's work on IG and instantly fell in love, he recently created a balloon bouquet for one of my ex-coworkers which was beautiful. Due to the recent pandemic I wasn't able to have a huge celebration for daughter. So last minute I decided to do a small 13 & QuaranTEENed gathering with close friends and families.I reached out to Wally and told him my ideas and sent him a few photos of what I had in mind. He sent me sketches of some ideas and we decided on a piece he got straight to work and was very excellent at communicating. Day of delivery he arrived earlier then planned, called but I was sleeping when I woke up about 15-20 mins later to his missed calls I called him back and he was super professional and patient and still at my residence waiting. He came in with mask on all while practicing social distancing, he set up the bouquet and explained how to take certain balloon art away from the piece. All and All the bouquet was the center of attention and everyone loved their photos. Thank you for your help and amazing customer service you've definitely gained a lifetime customer.