We welcome you to the world
of balloon twisting!!!
Take your parties to the next level with awesome balloon decorations courtesy of Wally's Balloons N'More in Houston, Texas. You can also hire us to do twisty balloons at your birthday party or any other type of event. No matter what your event's theme is, you can count on us to bring your ideas to life through our creations.
Are you looking for something totally unique and spectacular?!!! We can help with that! Call us to help you create something incredible!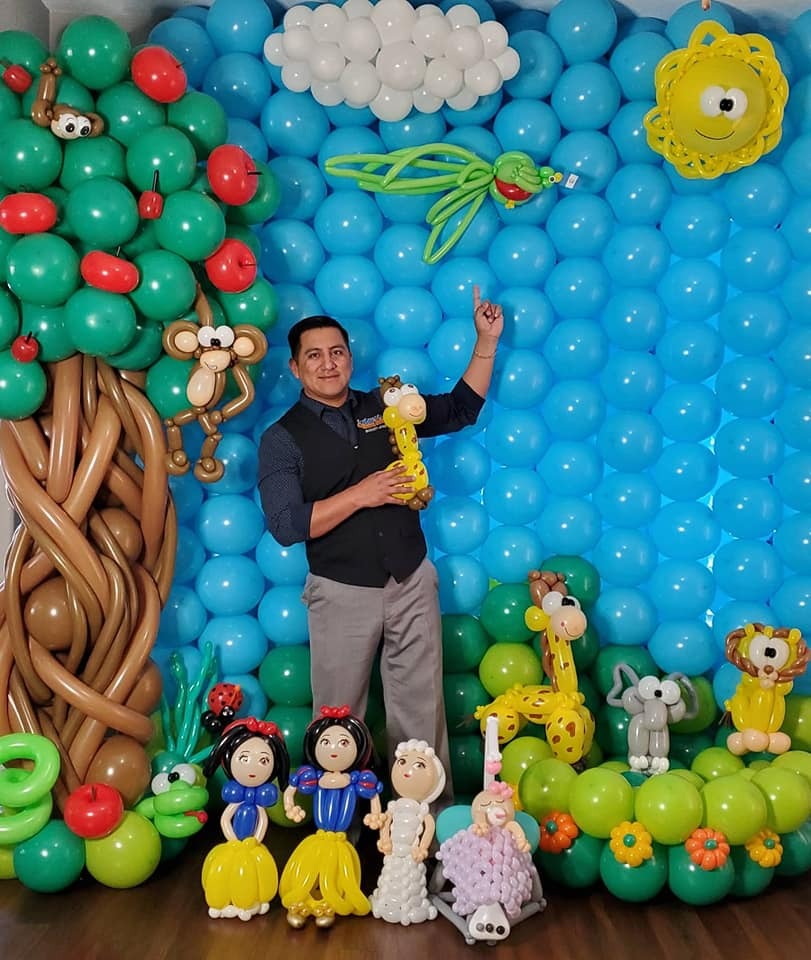 Balloon decoration for all occasions
Wally's Balloons N'More started in Houston, Texas in 2013 and is owned by Walter Elel Simaj. Walter started in this industry by learning from his brothers who work as professional party clowns in …
At Wally's Balloons N'More we present you products according to your budget
Balloons Celebration


#WallysBalloonsHoustonTX
Celebrating your birthday?!!!
Give us a call to give a surprise to your loved one